PROPERTY SCREENS
Our property screens have been designed to display properties to their best advantage. You can scroll through multiple images, view detailed floor plans and maps showing the precise location. You can click on the screen grabs below to enlarge.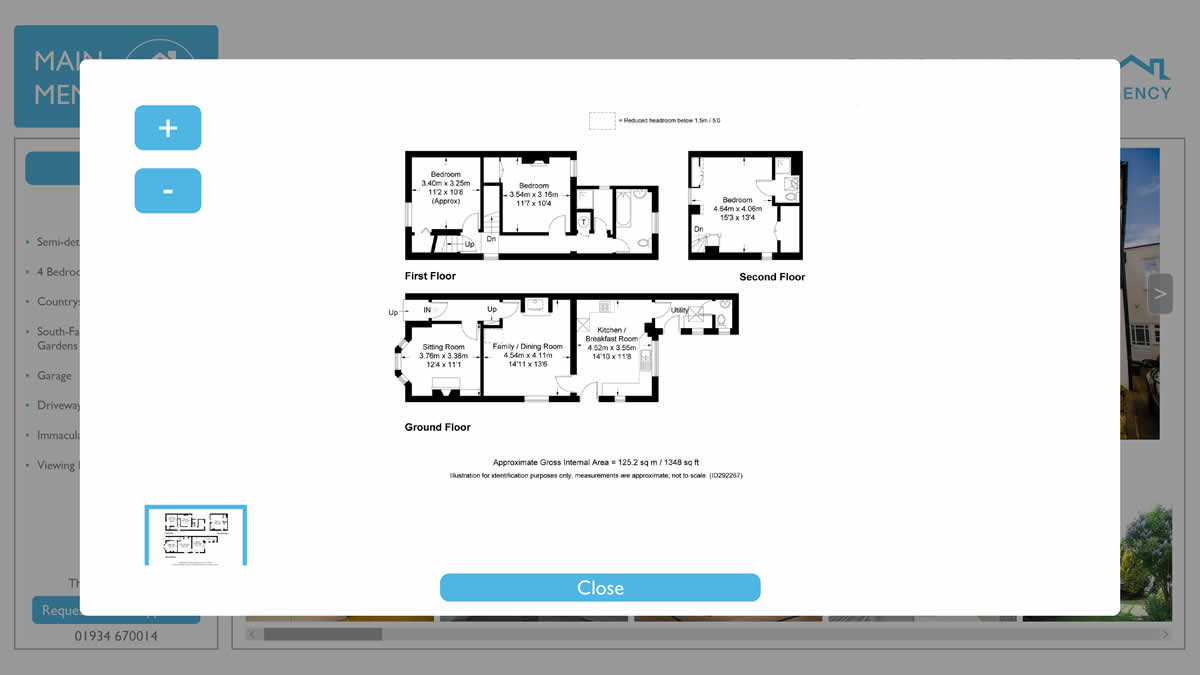 View floor plans
Detailed floor plans can be viewed showing the the interior layout of the property, rooms sizes etc.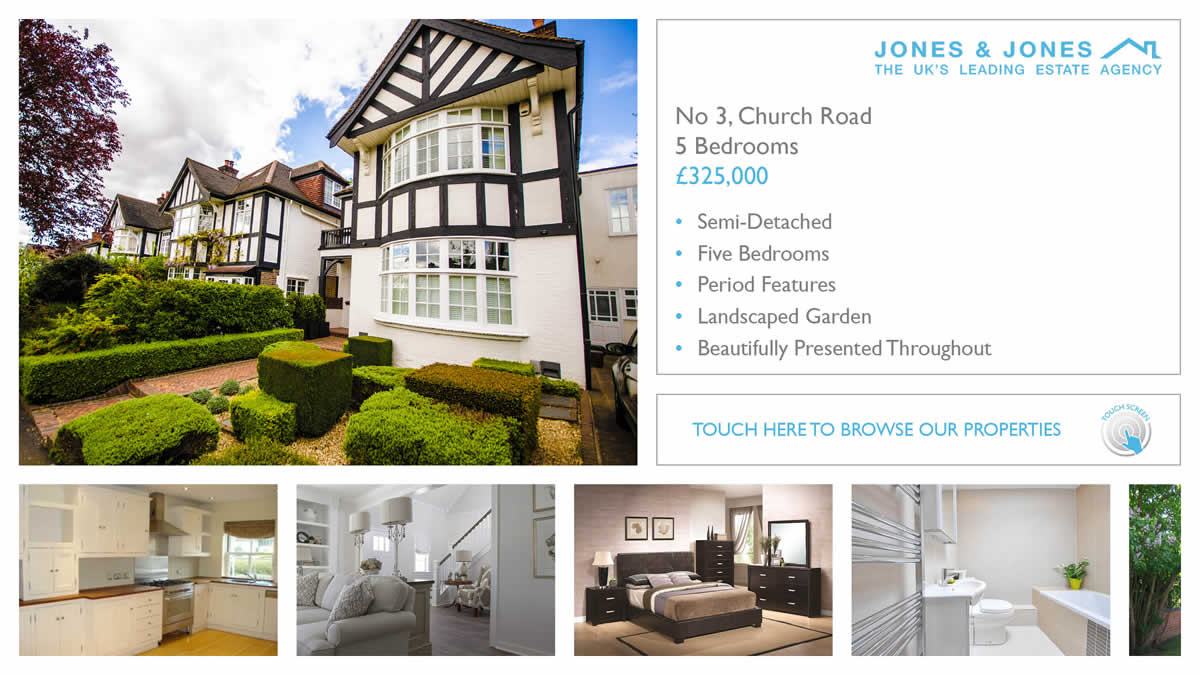 Location details
The map shows the precise location of the property and what is in the local area.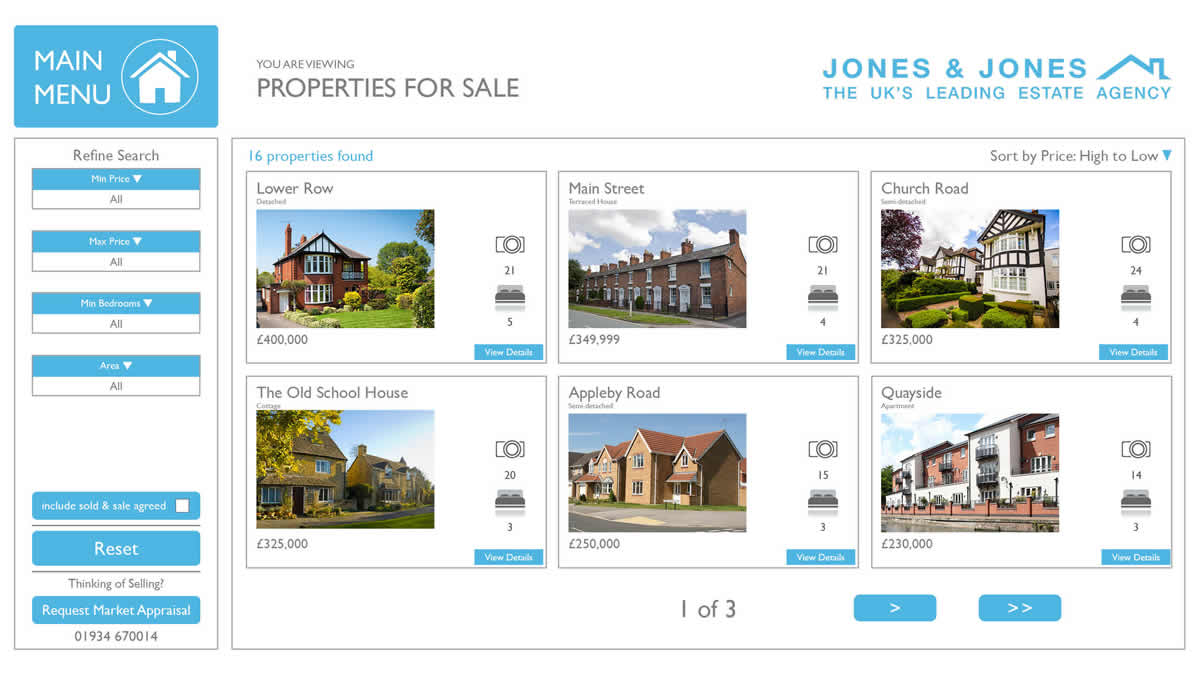 Property listings
View all properties and refine your search criteria.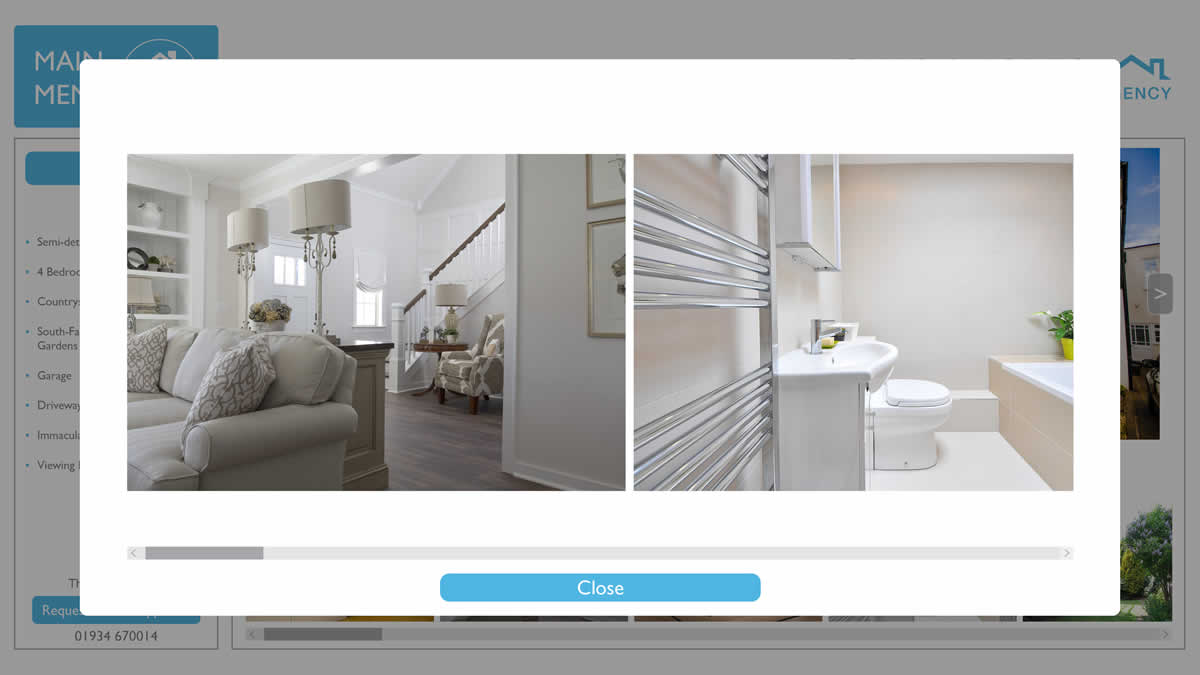 View multiple images
Scroll through multiple images of the property. Click on the image to enlarge.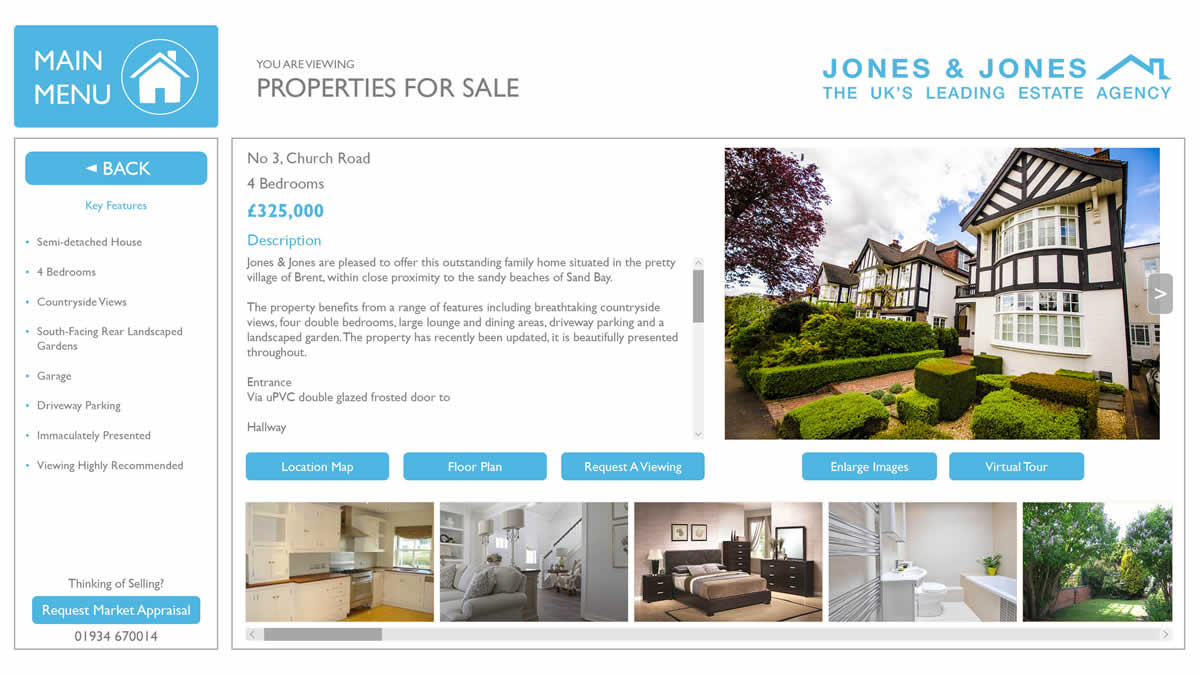 Individual property details
View individual property details including image, price, property description and links to further details.