WALL MOUNTED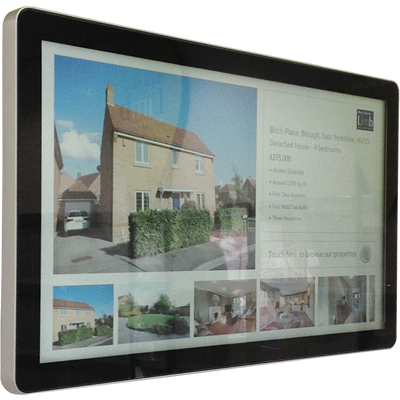 Our wall-mounted interior touch screen is available in a range of sizes.
The high impact screen and crisp colourful images will enhance your interior display.
TABLE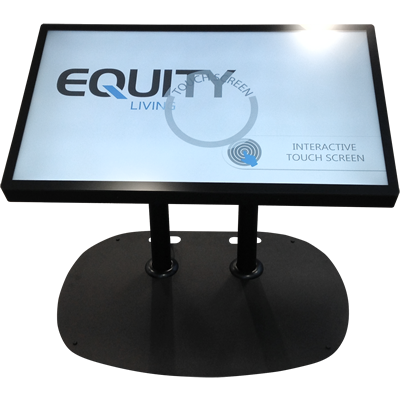 Our table-mounted screen allows a shared experience, helping you engage more easily with clients.
A personal folder can be created, and relevant information saved and emailed to the customers.
LECTERN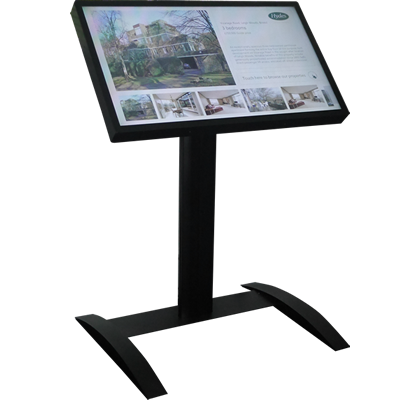 The Lectern is useful where there is limited space.
Like the table-mounted screen, it allows a shared experience helping you engage more easily with customers.