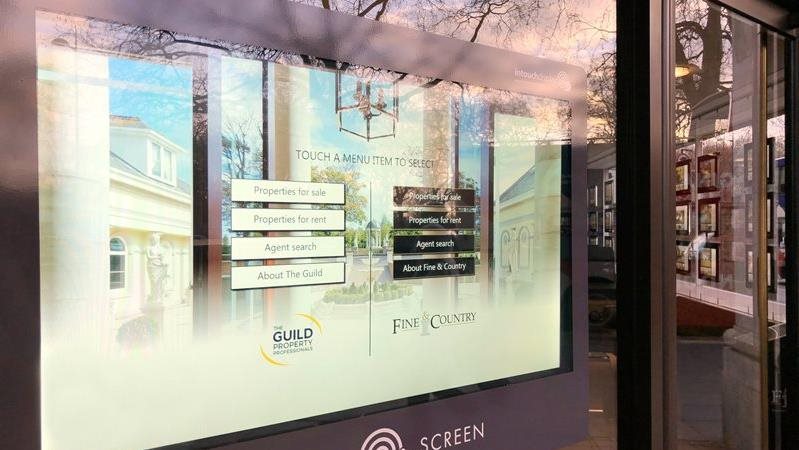 Location, location, location – intouch screens in Mayfair
As the UK's leading supplier of touch screens we are immensely proud of the excellent quality of both our products and our support service. We are therefore delighted that Fine and Country and The Guild of Property Professionals have chosen to have two through-glass touch screens installed in their prestigious Park Lane premises.
This is a valued endorsement of our screens, and we are excited that having a presence in one of the most prestigious locations in the world will attract a lot of interest. Both Fine and Country and The Guild can now display their entire UK portfolios on our high-impact, ultra-bright through-glass screens for people to browse. So, whichever area a prospective buyer is interested in, be it central London, the surrounding counties or a more remote location in the depths of the country, they have access to search and select from literally thousands of  available properties. They can then view multiple colour images, study the floor plans, check the location map and make an enquiry any time, day or night.
It's a fabulously prestigious location, one of the most expensive districts in the world, so the properties of clients of both Fine and Country and The Guild will now have their property on display to be potentially viewed by people from all over the world, including affluent international investors. It's a sure way to boost sales and encourage many more new instructions.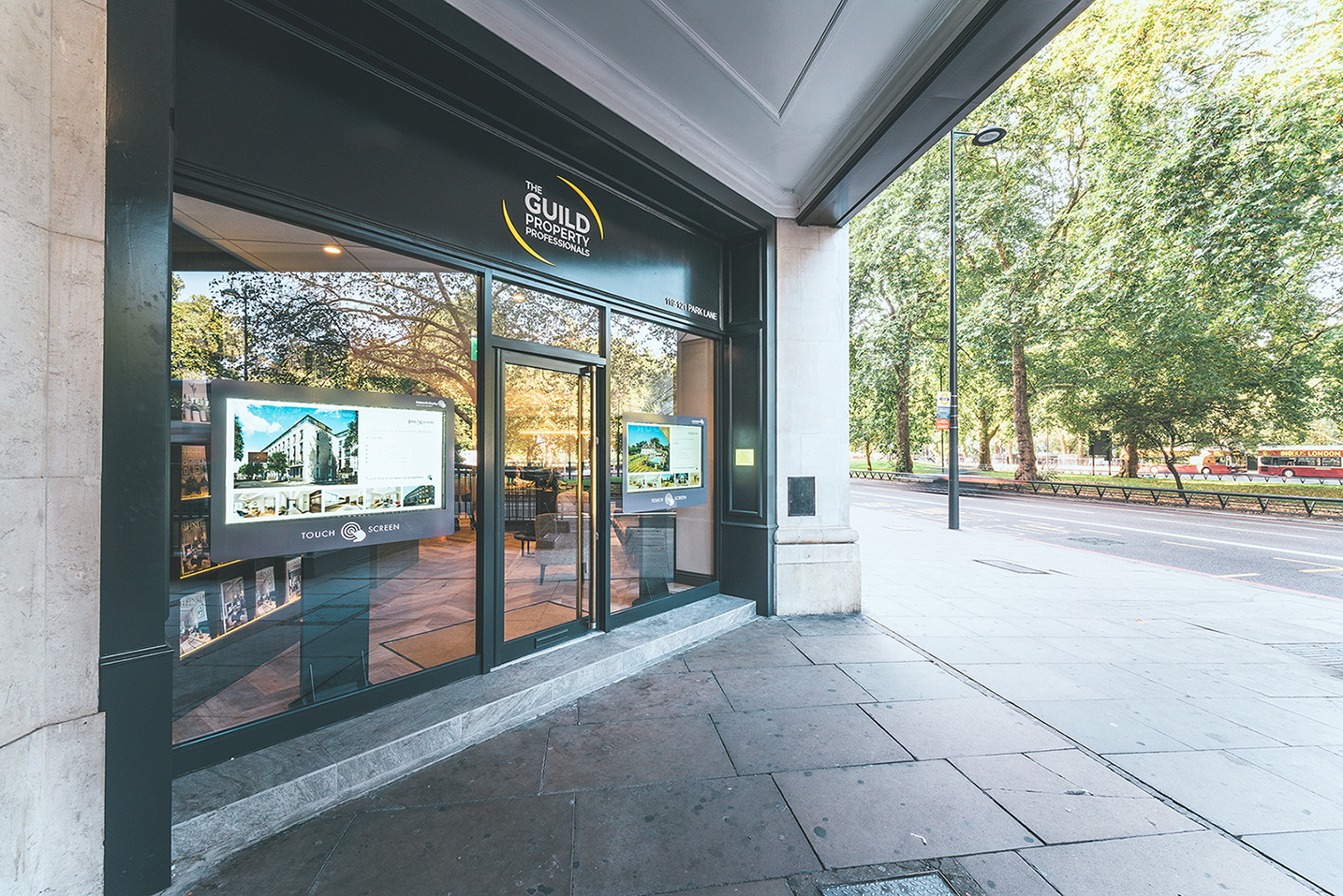 To find out more about our intouch touch screens please call Steve on 01934 670014 or email info@intouchdisplay.co.uk. You can also use our LiveChat online chat service.