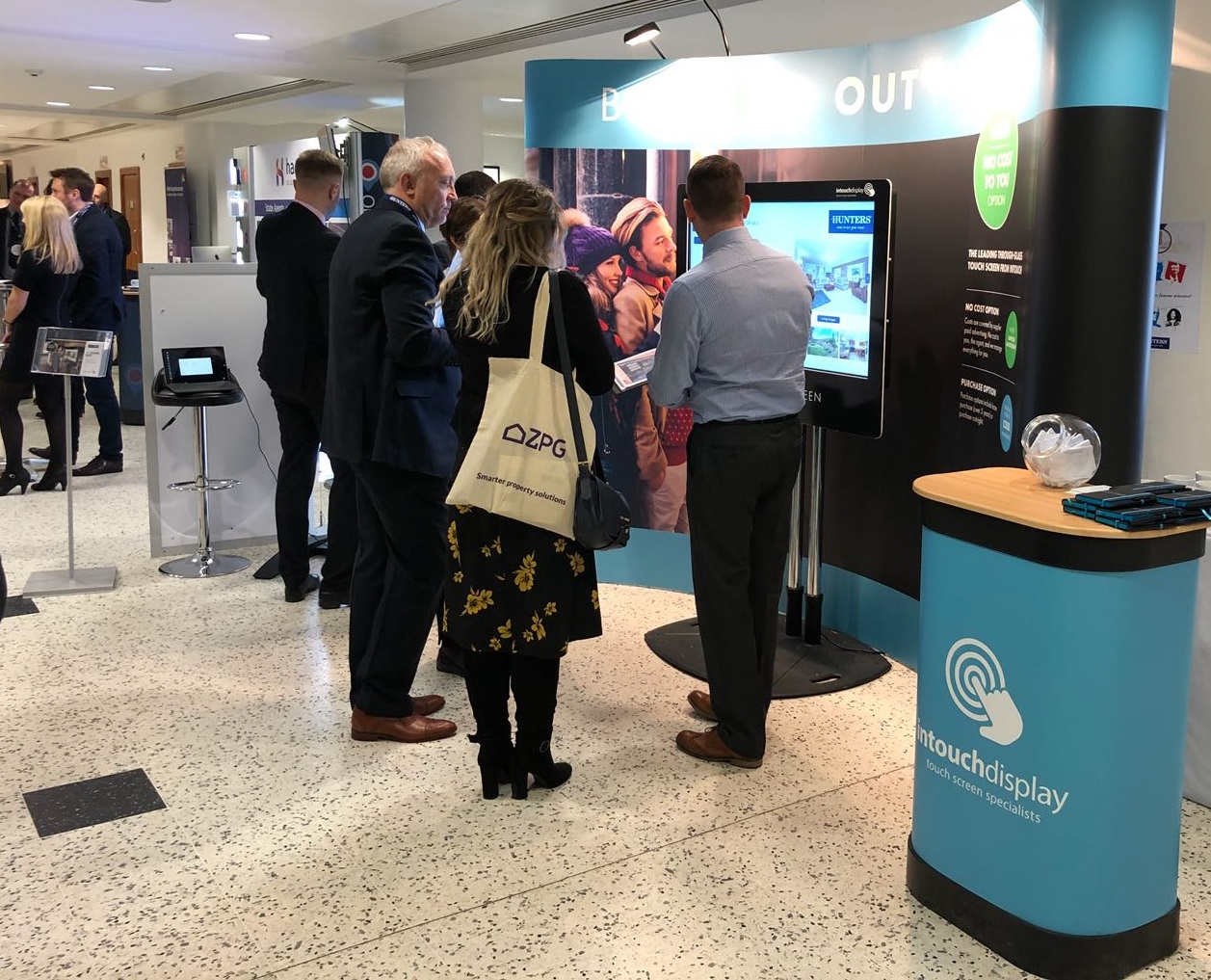 Hunters annual conference
It's been a busy couple of weeks at intouch HQ, including recently attending leading UK estate agents, Hunters' annual national conference.
There were over 300 guests in attendance at the event at York racecourse and we enjoyed demonstrating to attendees exactly how our screens can be used to help attract more attention.
As we've mentioned before, we are so pleased to have been endorsed by Hunters and their recognition of the excellent quality of our products, and of the high levels of support that we provide to our customers, is just fantastic.
Hunters is a partnership, made up of numerous independent estate agencies from all around the UK. These are often run by business owners who are experts within their local area, but who really benefit from being part of a wider country-wide group. A number of Hunter's agents have now installed our through-glass touch screens and they have all been delighted with the results (read case studies).
We look forward to hearing who the winners of the Hunters national competition are and which lucky employees will be heading off to Rome!